OUREXPERTISE
Dedicated to aesthetic medicine since 1978. Laboratories FILLMED, experts in anti-ageing, develop aesthetic and cosmetic treatment solutions using hyaluronic acid and high performance active ingredients.
WHERE IT ALL STARTED
Michel Tordjman, a French aesthetic practitioner with a particular fascination for cellular biology, founded FILORGA in 1978 . Michel Tordjman pioneered NCTF®, New Cellular Treatment Factor, a unique, solution that prevents, slows and corrects the effects of skin ageing.
Dr Tordjman's innovations were originally intended to provide dermatologists and aesthetic medicine doctors with an extensive range of treatment solutions: peels, hyaluronic acid injections and mesotherapy.
Dr Michel TORDJMAN
Médecin esthétique fondateur (FILLMED)

TimeLine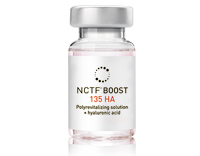 1978
FILORGA Laboratories were founded by a French doctor of aesthetic medicine. Some years later, he created the unique  NCTF® BOOST 135 HA, developed to correct* the signs of skin ageing.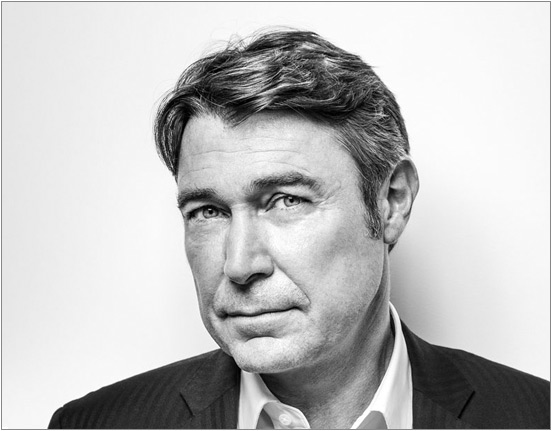 2006
Didier Tabary took over FILORGA Laboratories. His ambition was to successfully combine cosmetics and aesthetic medicine. It was a gamble – but it paid off.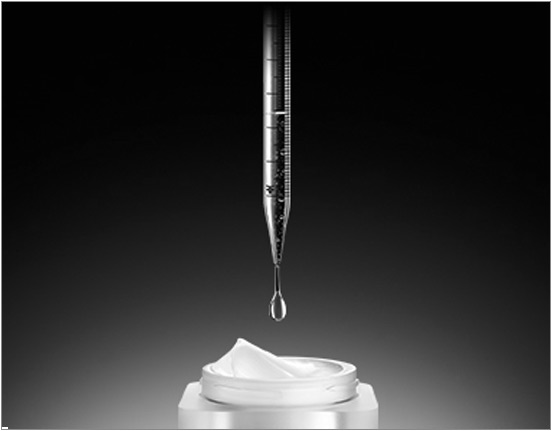 2007
FILORGA launched MEDI-COSMETIQUE, a range of cosmetic products distributed to the general public in pharmacies, inspired by aesthetic medicine with a unique complex formulated from ingredients used by aesthetic doctors.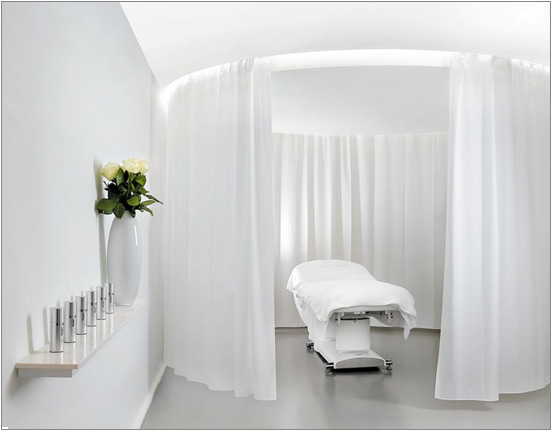 2011
FILORGA inaugurated its anti-ageing beauty center in Paris.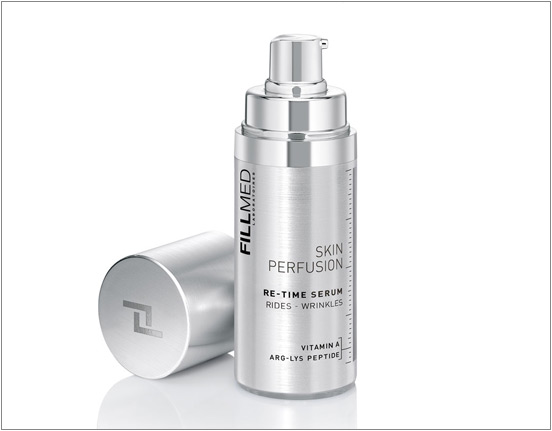 2013
Launch of SKIN PERFUSION, a skincare line specifically formulated to accompany medical aesthetic treatments and protocols.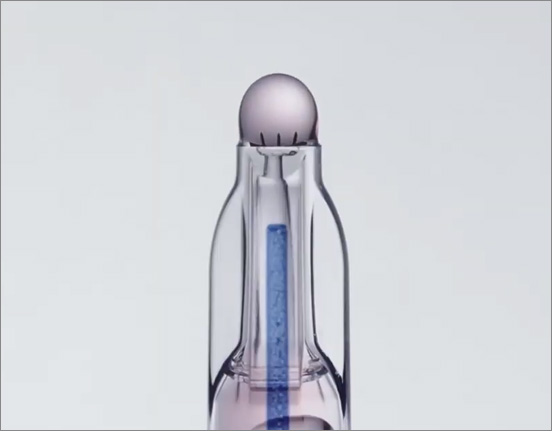 2019
Launch of NanoSoft, the smallest needle on the market for a near painless injection.

EXPERTINHA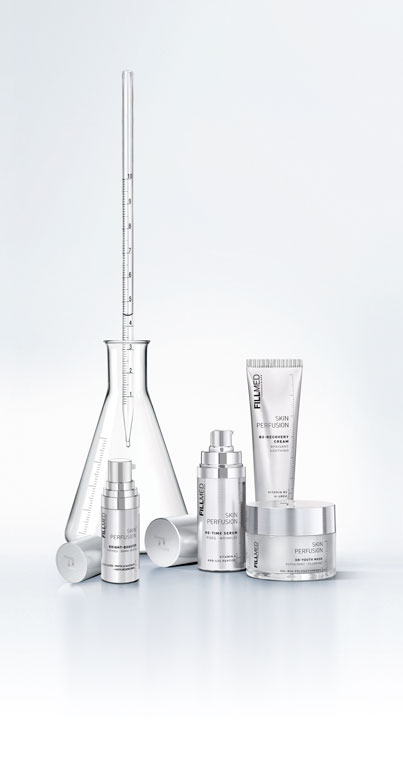 OUR EXPERTISE
Laboratories FILLMED have a expertise in hyaluronic acid. A custom-built production unit with latest generation technonologies.
QUALITY GUARANTEE
In compliance with stringent quality requirements, the factory guarantees a manufacturing process in line with strict international standards: ISO 14644-1 and ISO 13485. All of our syringes are individually inspected, manually and visually assessed, one by one, ensuring maximum quality and security standards.
CONTINUOUS INNOVATION
FILLMED Laboratories invest in its innovative manufacturing, with 20% of the sales revenue being dedicated to R&D every year.
INNOVATIVE RESEARCHES
FILLMED plans the scientific studies thanks to the most updated technologies in order to prove the performance and safety of its products.
IN VITRO STUDIES (BASED ON CELL CULTURES):
We test our products on the primary human skin cells adapted with daily real conditions such as aged fibroblasts obtained from the depth of the wrinkles, skin cells under UV radiation or oxidative stress, in order to insure the clinical effect of the products. The skin cells would be evaluated either for their morphology or their activities/functions.
EX VIVO STUDIES (BASED ON TISSUE):
In order to meet the most adapted laboratory condition to the real human skin, we test our products on the human living skin pieces: this pieces, taken from abdominoplasty or lifting surgeries, could be kept from 24 hours to 3 weeks in the laboratory. After applying the products (topical) we could subsequently evaluate skin samples (biopsies) through all available methods such as classic microscopes, electronic microscopes, dosing the markers, etc.
CLINICAL TRIALS:
We plan the different multicentric, comparative and long term studies with the sufficient sample size to provide the reliable data in order to insure the practitioners and also the patients regarding the safety and the efficacy of FILLMED products. Thanks to these studies, we could propose also the most precise protocols to physicians.

ExpertTeam
Dr Frédéric BRACCINI MD
Face and Neck surgeon,
Nice – France
Expressing the artistic dimension of my profession
"For me, the artistic side of my job is consideerable, comparable to a sculptor. This is why I always look for the products which can produce harmonious and natural-looking results.»
Dr Riekie SMIT MD
Aesthetic doctor
Pretoria, South Africa
Tailor-Made protocols for precision and effectiveness in reponding to my patients
« FILLMED provides me with a wide and diverse range of treatments for my patients who have different skin types, tones and ageing grades.»
Dr Valérie PHILIPPON MD
Aesthetic doctor,
Boulogne, France
It is not jsut a question of skin ageing, but also self-esteem improve your skin, improve your life
« FILLMED allows me to meet the expectations of my patients in the correction of the signs of ageing.»
Dr Ferial FANIAN MD PhD
Dermatologist,
Scientific Director (FILLMED),
Paris, France
Strong clinical evidence
«The quality, effectiveness and safety of our products have been proven in clinical studies, which follow rigorous and innovative protocols and allow us to publish in prestigious, scientific journals.»
Dr Maxence CAILLENS MD
Aesthetic doctor,
Sarcelles, France
A broad palette of products to practice the art of beautyfying a face
«To achieve a better aesthetic result, I look for products that complement each other with no fuss. I can provide personalized for my patients thanks to FILLMED full option treatments»
Nicolas CHARDON MsC
Bio-Engineer, Industrial operations Director,
FILLMED Manufacturing,
Brussels, Belgium
A state of the art manufacturing process
"Our custom-built ARTFILLER production unit equipped by the latest generation equipment technologies, enabling a maximum number of steps to guarantee the safety and meet rigorous product standards.»
Karim NADRA PhD
Cellular biologist,
Senior Clinical Research Associate (FILLMED),
Paris, France
Cellular biology : Our main strategy
"Fibroblasts and adipocytes are our main target considering their remarkable role in skin ageing."
Dr Frédéric BRACCINI MD
Face and Neck surgeon,
Nice – France
Expressing the artistic dimension of my profession
"For me, the artistic side of my job is consideerable, comparable to a sculptor. This is why I always look for the products which can produce harmonious and natural-looking results.»
Dr Riekie SMIT MD
Aesthetic doctor
Pretoria, South Africa
Tailor-Made protocols for precision and effectiveness in reponding to my patients
« FILLMED provides me with a wide and diverse range of treatments for my patients who have different skin types, tones and ageing grades.»
Dr Valérie PHILIPPON MD
Aesthetic doctor,
Boulogne, France
It is not jsut a question of skin ageing, but also self-esteem improve your skin, improve your life
« FILLMED allows me to meet the expectations of my patients in the correction of the signs of ageing.»
Dr Ferial FANIAN MD PhD
Dermatologist,
Scientific Director (FILLMED),
Paris, France
Strong clinical evidence
«The quality, effectiveness and safety of our products have been proven in clinical studies, which follow rigorous and innovative protocols and allow us to publish in prestigious, scientific journals.»
Dr Maxence CAILLENS MD
Aesthetic doctor,
Sarcelles, France
A broad palette of products to practice the art of beautyfying a face
«To achieve a better aesthetic result, I look for products that complement each other with no fuss. I can provide personalized for my patients thanks to FILLMED full option treatments»
Nicolas CHARDON MsC
Bio-Engineer, Industrial operations Director,
FILLMED Manufacturing,
Brussels, Belgium
A state of the art manufacturing process
"Our custom-built ARTFILLER production unit equipped by the latest generation equipment technologies, enabling a maximum number of steps to guarantee the safety and meet rigorous product standards.»
Karim NADRA PhD
Cellular biologist,
Senior Clinical Research Associate (FILLMED),
Paris, France
Cellular biology : Our main strategy
"Fibroblasts and adipocytes are our main target considering their remarkable role in skin ageing."
Dr Frédéric BRACCINI MD
Face and Neck surgeon,
Nice – France
Expressing the artistic dimension of my profession
"For me, the artistic side of my job is consideerable, comparable to a sculptor. This is why I always look for the products which can produce harmonious and natural-looking results.»
Dr Riekie SMIT MD
Aesthetic doctor
Pretoria, South Africa
Tailor-Made protocols for precision and effectiveness in reponding to my patients
« FILLMED provides me with a wide and diverse range of treatments for my patients who have different skin types, tones and ageing grades.»
Dr Valérie PHILIPPON MD
Aesthetic doctor,
Boulogne, France
It is not jsut a question of skin ageing, but also self-esteem improve your skin, improve your life
« FILLMED allows me to meet the expectations of my patients in the correction of the signs of ageing.»
Dr Ferial FANIAN MD PhD
Dermatologist,
Scientific Director (FILLMED),
Paris, France
Strong clinical evidence
«The quality, effectiveness and safety of our products have been proven in clinical studies, which follow rigorous and innovative protocols and allow us to publish in prestigious, scientific journals.»
Dr Maxence CAILLENS MD
Aesthetic doctor,
Sarcelles, France
A broad palette of products to practice the art of beautyfying a face
«To achieve a better aesthetic result, I look for products that complement each other with no fuss. I can provide personalized for my patients thanks to FILLMED full option treatments»
Nicolas CHARDON MsC
Bio-Engineer, Industrial operations Director,
FILLMED Manufacturing,
Brussels, Belgium
A state of the art manufacturing process
"Our custom-built ARTFILLER production unit equipped by the latest generation equipment technologies, enabling a maximum number of steps to guarantee the safety and meet rigorous product standards.»
Karim NADRA PhD
Cellular biologist,
Senior Clinical Research Associate (FILLMED),
Paris, France
Cellular biology : Our main strategy
"Fibroblasts and adipocytes are our main target considering their remarkable role in skin ageing."
Dr Frédéric BRACCINI MD
Face and Neck surgeon,
Nice – France
Expressing the artistic dimension of my profession
"For me, the artistic side of my job is consideerable, comparable to a sculptor. This is why I always look for the products which can produce harmonious and natural-looking results.»
Dr Riekie SMIT MD
Aesthetic doctor
Pretoria, South Africa
Tailor-Made protocols for precision and effectiveness in reponding to my patients
« FILLMED provides me with a wide and diverse range of treatments for my patients who have different skin types, tones and ageing grades.»
Dr Valérie PHILIPPON MD
Aesthetic doctor,
Boulogne, France
It is not jsut a question of skin ageing, but also self-esteem improve your skin, improve your life
« FILLMED allows me to meet the expectations of my patients in the correction of the signs of ageing.»
Dr Ferial FANIAN MD PhD
Dermatologist,
Scientific Director (FILLMED),
Paris, France
Strong clinical evidence
«The quality, effectiveness and safety of our products have been proven in clinical studies, which follow rigorous and innovative protocols and allow us to publish in prestigious, scientific journals.»
Dr Maxence CAILLENS MD
Aesthetic doctor,
Sarcelles, France
A broad palette of products to practice the art of beautyfying a face
«To achieve a better aesthetic result, I look for products that complement each other with no fuss. I can provide personalized for my patients thanks to FILLMED full option treatments»
Nicolas CHARDON MsC
Bio-Engineer, Industrial operations Director,
FILLMED Manufacturing,
Brussels, Belgium
A state of the art manufacturing process
"Our custom-built ARTFILLER production unit equipped by the latest generation equipment technologies, enabling a maximum number of steps to guarantee the safety and meet rigorous product standards.»
Karim NADRA PhD
Cellular biologist,
Senior Clinical Research Associate (FILLMED),
Paris, France
Cellular biology : Our main strategy
"Fibroblasts and adipocytes are our main target considering their remarkable role in skin ageing."